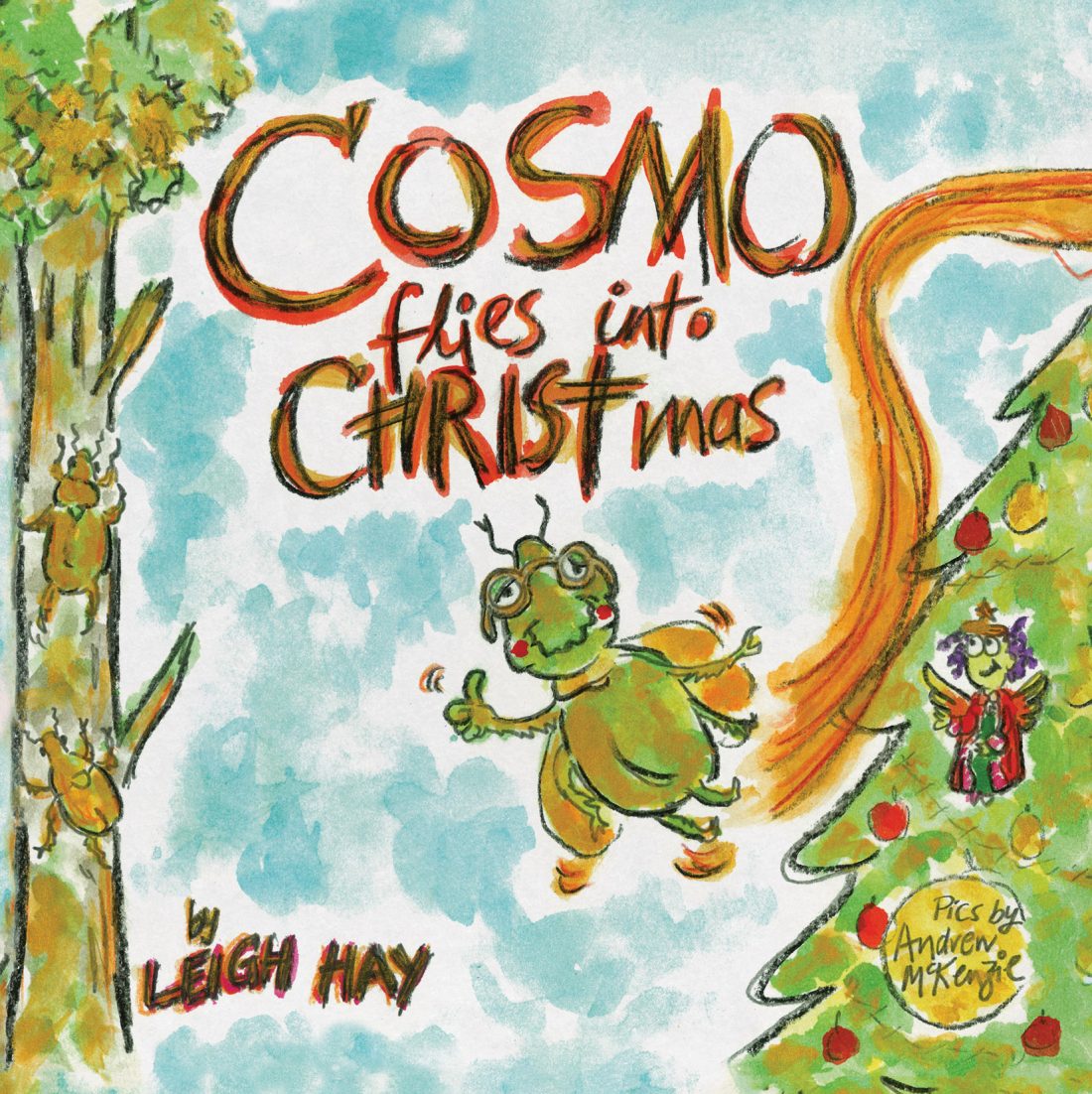 Cosmo flies into Christmas
Cosmo flies into Christmas is now available!!  The little Christmas beetle has finally hatched.
It's Christmas Eve in Australia. Cosmo, a small brown Christmas beetle, hatches in Mrs Bunnyfluff's garden. He flies through a back door and lands slap bang in Mrs Bunnyfluff's house. WOW!! Food. Presents. Bonbons. And a big green tree covered in silver stuff. Cosmo doesn't know about Christmas. But Mrs Bunnyfluff does. And she tells Cosmo a story he will never forget.
Illustrated by Andrew McKenzie, with a special beetle song composed by Margi Orr, Cosmo flies into Christmas is a delightful story for children of all ages.
Published by Poetica Christi Press, RRP $25
Order from :  www.talesfromthetreehouse.com.au